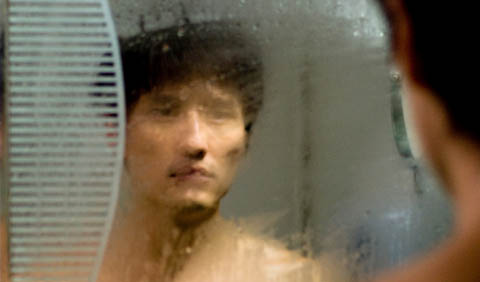 Terence Yin was born in Hong Kong and resides in Hong Kong, but he is still very American! Terence came to Los Angeles at age 7 and graduated from UC Berkeley in 1997. He is a singer and actor who began his film career in 1998 and singing career in 1999. In 2006 he created the boyband Alive with his good friend Daniel Wu, Andrew Lin and Conroy Chan Chi-Chung and featured them in a mokumentary film called The Heavenly Kings.
Terence had a role in Tomb Raider, but as is often the case for the English speaking asian actors, if you want to land the title roles and meaty characters you have to go where they don't speak English! Terence has starred in many Hong Kong films and last year did the English voiceover for Vengeance, a great film starring French superstar Johnny Hallyday (the "Elvis" of France).
Coming to California on October 8th at the ID Film Festival is his starring role in the new film Fog about a man who suffers from a rare form of amnesia that wipes out his memory and leads him on a journey of self-discovery and redemption. So those in the Los Angeles area will have a chance to his his new release!

---