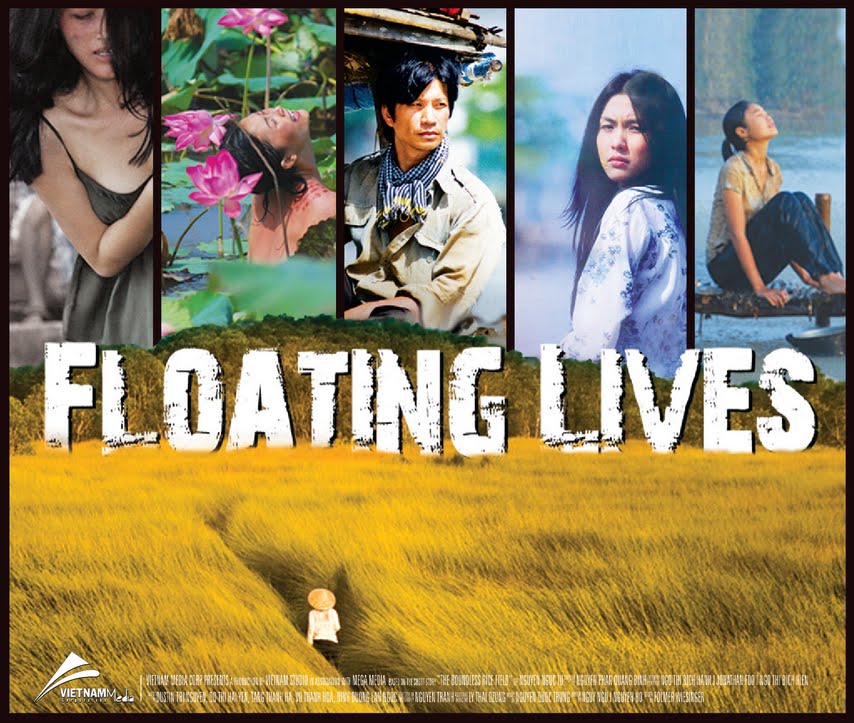 Floating Lives, Directed by Nguyen Quang Binh, starring Dustin Nguyen & Do Thi Hai Yen
One of the great things about being in the film capital of the world is that Los Angeles has so many special film experiences. From November 5-14 The Academy of Motion Picture Arts and Sciences is presenting New Voices From Vietnam at the UCLA Film & Television Archive's Billy Wilder Theater in association with the UCLA Film & Television Archive, the Freer & Sackler Galleries of the Smithsonian Institution and the Vietnam Cinema Department. This amazing event will showcase 18 feature, short and documentary films AND, all of the feature film directors, and several other directors and actors, will appear in person, most traveling from Vietnam to be at this event. This will include the Academy's marquee event, an Academy Salute to Director Dang Nhat Minh, on Wednesday, November 10th, at the Academy in Beverly Hills.
We are lucky that The Academy has contacted us to help provide information about this event. The Academy's link, http://www.oscars.org/events-exhibitions/events/2010/minh.html, will provide readers with information. Leading up to November 5th we will be providing readers with information about some of the Vietnamese-Americans who are involved and how the Vietnamese film industry has been evolving and growing.
---