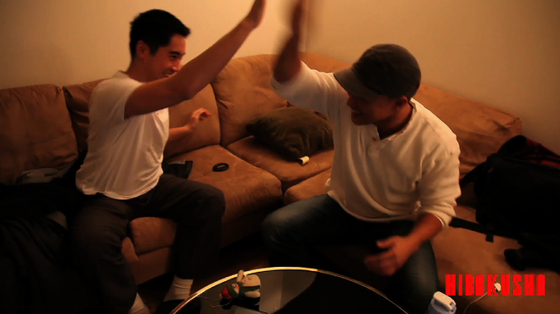 Hibakusha Team: Steve & Choz
Confession: We are really excited about the upcoming animated documentary Hibakusha by Steve Hguyen and Choz Belen. It is more than just a historical subject, the film is a story from a dark yet optimistic perspective loaded with personal stories from a survivor of the Japanese nuclear tragedy that ended World War II with Japan. The concept of animating the film also gives the documentary a whole new and original aura that is an exciting idea.
In Part 2 of our interview with Steve, we bombarded (pun intended) him with questions about his new film project and what we can expect when it is released later this year. In honor of the documentary film being animated, we decided to give the interview a little animated flavor!
If you would like to be a part of this film, you can also contribute via Kickstarter at this link: Kickstart: Hibakusha.

---