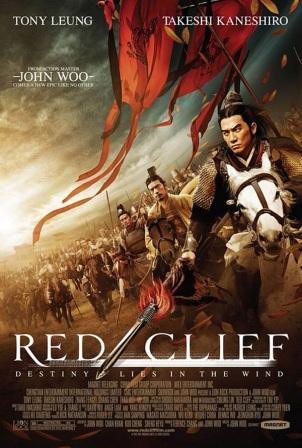 Filmmaking is collaborative even with the use of language and between countries and proof of that is producer Yeh Jufeng from Taiwan. The epic film Red Cliff, starring Tony Leung and Takeshi Kaneshiro, is one of those films that is both amazing in its cinematography and storytelling. Although we are bringing readers our first non-English interview with subtitles, the dots to Hollywood aren't that difficult since Yeh Jufeng has produced films involving many in the Hollywood film industry. In the case of Red Cliff, it included a special effects team from Hollywood and was directed by John Woo who has directed blockbuster Hollywood films like Paycheck, Windtalkers, Mission: Impossible II, Face/Off, and Broken Arrow. It's an epic film and Yeh Jufeng's resume is stunning, so that all makes for good reasons to bring readers an interview about the production of Red Cliff.


Free Shipping on Shoes!

Save 10% on all your Back to School needs with etnies Online. Code school

Check out the newest coupons this week at Accessory Geeks

Get $10 off any order of $50 or more at AccessoryGeeks.com with Code: AGEEK1050. Now until September 30th!
---